2 Trojans Named to Super 25
Trojan football standouts Joey Giel and Brock Spiegelberg are named to Casper Star Tribune Super 25 Football Team.
Read More
Photo Gallery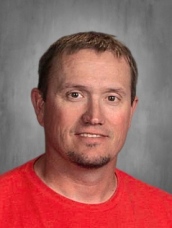 Jon Vance, Head Coach
Email

GET YOUR GEAR
Nike Shoes and Gear for Players
Nike KW Gear for Fans
The mission of the Kelly Walsh Football program is to function as an integral part of the academic and social environment of the community. Trojan football is dedicated to providing its student-athletes with opportunities to experience the valuable lessons in self-discipline, competition, leadership, teamwork, sportsmanship, and community involvement. Trojan Football is intended to build strong relationships within the faculty, staff and students on campus, helping to provide a focus for friends, family, alumni and supporters.